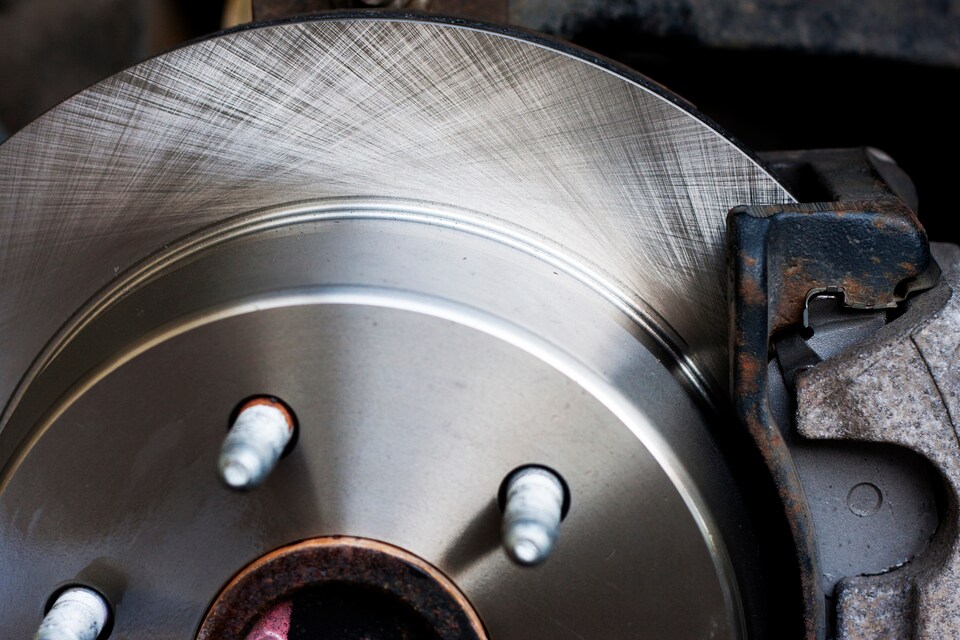 Restore Your Vehicle's Stopping Power with Brake Service near Grand Rapids
Your car's ability to stop is just as important than its ability to go, but how can you tell when your brakes need service in Kent City? How can you keep your brakes in excellent working order? The answers are here at Betten Baker Ford Coopersville! Our Ford service center is well-equipped with cutting-edge tools and experienced staff, so if you need professional eyes and hands on your brakes, you can rely on our team.
Signs That Your Brakes Need Service
We recommend scheduling a brake check at our service center every six months or so to catch any underlying issues early before they turn into bigger problems that could become safety hazards, but how can you tell if your brakes need immediate attention? What are the warning signs that your brakes need service?
Here are a few common warning signs that your brakes could use a service appointment near Grand Rapids:
Squealing, grinding, or squeaking when you apply the brakes. This could indicate worn brake pads, which should be replaced before they cause rotor damage
Vibrating brake pedal. This could be a sign of a warped rotor, but it could also mean your vehicle is out of alignment. Either way, this is a telltale sign that your car needs service.
Vehicle pulling to one side while braking. This could indicate an issue with your brake fluid or brake lining.
Less responsive brakes. If it feels like your brake pedal requires more force to engage the brakes, be sure to make an appointment with us right away.
Illuminated brake light. It's important to remember that helpful warning lights on your dashboard indicate that there is already a problem, so it's crucial to schedule service as soon as you can to avoid further damage or safety issues.
If your vehicle is due for a brake check near Muskegon or you've experienced unusual sounds or sensations while braking, give us a call or schedule service online to make a brake service appointment at our Ford service center near Cedar Springs. We'll be happy to help!
Schedule Service