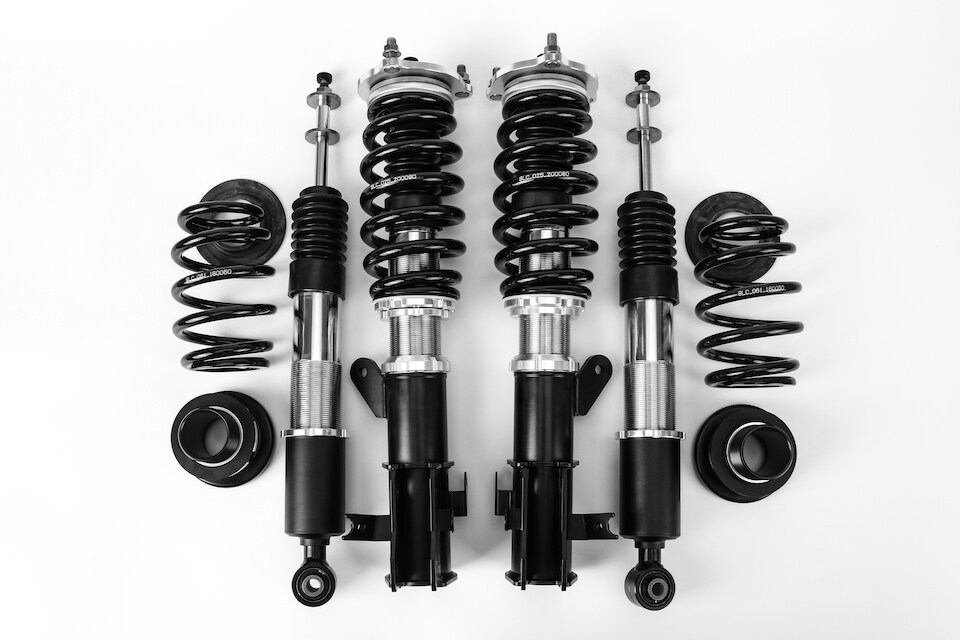 Maintain Your Car's Suspension with Shock and Strut Service in Coopersville
Shocks and struts are part of what makes up your vehicle's suspension system, which is what helps to smooth out your ride, especially when you drive over rough surfaces. Our Ford service center in Kent City is here to help you keep your suspension in excellent shape with professional service and OEM parts. So, if you need your car's suspension maintained or repaired, our talented technicians are ready to lend their expertise!
When Should You Schedule Suspension Service?
We typically recommend scheduling an inspection for your shocks and struts every 50,000 or 60,000 miles, or whenever you notice signs of wear and tear. Our team can carefully inspect your suspension system to uncover potential problems and fix them before they turn into bigger issues. We can also replace shocks and struts for you!
So, how can you tell when your shocks and struts need maintenance or replacement in Grand Rapids? Watch out for these warning signs and let us know if your vehicle needs attention:
Feeling like your car rocks when you drive around corners
Fluid leakage
An unusually bumpy ride
Bottoming out
Excessive tire wear
These symptoms could indicate a problem with your shocks or struts, so we encourage you to schedule an appointment with our Ford service center serving Muskegon so that our expert technicians can inspect your suspension system and make necessary repairs.
If you're looking for a smoother ride, improved stability, better handling, and more, then you can count on us to help you maintain your suspension system and treat your car to the professional strut and shock service it needs.
Schedule service today by making an appointment online or by giving us a call at our Ford service center serving Cedar Springs today!
Schedule Service